The commercial property in DHA Lahore is the best property option that provides profit on investment, and best for personal use and also a top choice for rental income. In simple words, the commercial market of DHA is very profitable in almost each and every aspect of investment.
DHA Lahore is expanding on a large area of large and offering different commercial opportunities from which you can easily choose a suitable place for you. It offers different options so that you can choose according to the nature of your business and to get that in which area you have to invest to get a return. But here we are sharing with you the top details and useful suggestions that which area is best for rental income, for your own business and for investment purposes.
To Get Rental Returns
If you are looking to buy a commercial property for high rental yield than you will first need to understand the capability of investment regarding rental returns. These area of DHA Lahore are considered the best areas for rental returns.
Phase 3 Y and Z block
Phase 6 MB
Phase 5 CCA
At this time, all these mention areas are offering the commercial plots of 4 Marla and 8 Marla. It is good to invest in plots in Y Block and Z Block instead of making the investment in Plaza. But buying in 8 Marla commercial plots in Y Block is more recommended than the commercial plots of 4 Marla.
To Start Your Business
Before making the investment in a commercial property of DHA Lahore, it is important to know the nature of the business you are planning to start. If it is a retail outlet, it is important to know what kind of retails outlet is it. If you are looking to start a business of furniture and tiles than you can confidently buy your property in you DD, Phase 6 CCA 1, FF market, Phase 6 MB.
To Start a Garment Business
G and H block
Y block
Near Alfatah of Y block
To Open a New Café or Restaurant
If you are interested in opening a new café or a restaurant, you can easily choose from:
4 Marla and 7 Marla in H block market
The main road location of Phase 5 and the main commercial road of Phase 2 on and near Lalik Jan Chowk are highly recommended.
To cater to middle and middle-upper class, the property around Jaidi Pan Shop, Karachi hot and spicy is the best choice,
Z block market that is facing inner parking is recommended for a high-end food outlet.
G Block and Y Block main road commercials and the commercial of DD and FF Blocks of Phase 4 are recommended for bakery and stores.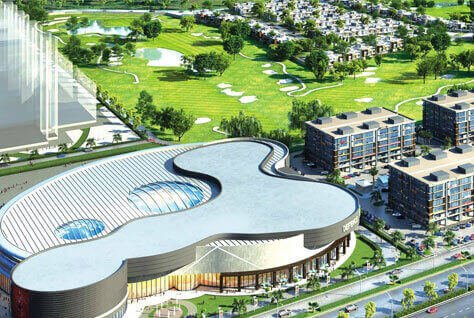 For a profitable investment that will return you with a handsome profit, you can easily opt. from the mention below areas:
Phase 9 Town
Phase 6 CCA 2
Phase 8 Broadway
Phase 8 Park View file
DHA Rahbar Phase 2
To earn a good profit with investment in commercials, it is recommended to but the plot that is in the back from the main road. As the prices of these commercial plots is reasonable and about half as compared to the commercials on the main road. But making an investment in these plots is also beneficial as the prices will definitely get high within two or three years in such a profitable area.
Buying in 4 Marla commercial plots of DHA Rahbar Phase 2 is highly advisable for a short term investment.
E block is also suggested to invest as the prices are low and will definitely increase after the development.
For more property news and suggestions for investment in the best real estate market, keep visiting Universal Property Network.
Commercial Property in DHA
The following is a list of the latest authenticated commercial plots for sale by DHA Lahore, including 4 Marla commercial plots, 8 Marla, 16 Marla, and 32 Marla authenticated commercial plots which are all available now.
The availability of any commercial plots is subject to change without prior notice, so please call us for more information on the prices of any available commercial plots and to ensure that we have the right plot for you.
Commercial Plots For Sale
One of the most rewarding investments in DHA Lahore is to buy a commercial plot. Lahore DHA.pk helps you to buy DHA Lahore commercial plots which offer you the best return on your money, security for your investment, and a great place for your business.
Maximize Your Returns
Commercial plot investment is the best way to maximize your returns on real estate investment. lahoredha. pk will help you find the best commercial plots in DHA Lahore to suit your profile so that you can make a more informed decision about investment property.
"We take great pride in being the finest when it comes to buying and selling of commercial plots in DHA Lahore. Our experts are highly skilled to close deals for you, better than the market price. We guarantee 100% TRANSPARENCY in all our business dealings."