Lahore DHA Phase 7 is one of the best real estate investment options for genuine buyers and investors. It has always been he most popular choice for investors due to its reasonable plots at DHA Lahore. The development work for the project has already been completed. However, Possessions are also available in some blocks.
Lahore DHA Phase 7 is the next big thing to invest if you are looking to get Good returns on investment in a short time as DHA is always considered than one of the best and safest investment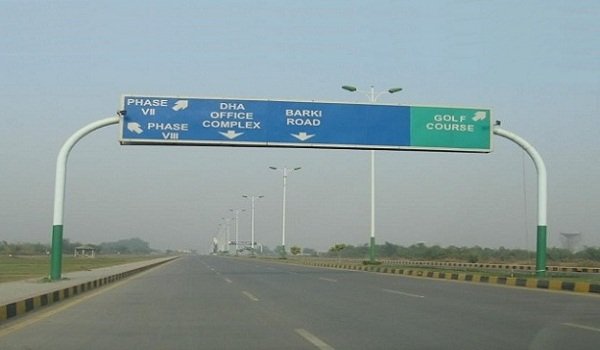 Property investment in DHA Lahore has long been a dream for many domestic and overseas real estate investors – and for a good reason. DHA Lahore is located in the vicinity of prestigious schools, shopping malls, hospitals, and other public utilities. With its prime location, residents enjoy easy access to these essential amenities without the hassle or time-consuming transit of other locations. With its impeccably planned infrastructure and amenities, this housing society provides its residents with a world-class selection of comforts and conveniences that not only promise luxury living but also ensure impressive capital gains if they decide to resale or rent out their property in the future.
However, when making the decision to buy a home or to buy land, most people go through the process of proper due diligence. At the same time, buyers should also be aware of the latest trends in the real estate market and make decisions that align with their goals for both short-term and long-term investments.
If you are considering buying your dream home in this upscale gated community, then this comprehensive guide on investing in DHA Lahore will hopefully help address any pressing concerns you may have, and leads you to make the right choice for yourself and your family.
BEST AREAS FOR PROPERTY INVESTMENT IN DHA LAHORE
DHA Lahore is made up of multiple phases that are set across the city. The posh location consists of Phase 1 to 4, which are the oldest and most established. They have located in the vicinity of Main Boulevard and these neighborhoods are among the most well developed in that development scheme. Meanwhile, Phases 5 and 6 can be found near the Lahore Ring Road.
Moving on to the more recent developments, DHA Phase 7 is situated right next to Phase 6 and can be accessed by two different roads: Barki Road and Bedian Road. On the other hand, DHA Phase 8 is situated opposite the Allama Iqbal International Airport on the edge of the Lahore Ring Road. Furthermore, the DHA Phase 9 is divided into two main enclaves: Phase 9 Prism and Phase 9 Town. All of these phases are in different stages of development, which makes them ideal for investors and genuine buyers alike.
DHA Lahore Phase 7
This part of the area is suitable for both homeowners and builders, but long-run investors should refrain because they have a lower capital growth than other parts of this area. Phase 7 has an average capital gain than other areas. Homeowners and builders can construct their houses at a cheaper cost in this lesser-known but still prestigious spot by DHA Phase 6 or 8. This is an opportunity for people with limited investments who want to enjoy the amnesties around DHA.